Although I had never been one of those girls that grew up dreaming of a wedding, I had pretty strong ideas of how i would like our wedding to look, and it was basically, green& gold, country fair. I love the rustic country style so wanted to incorporate as much of that as I could.
Also, we had both known people spend a fortune on their wedding day, ending up in a debt as a result, and really wanted to find a way to avoid that. In the end, we both spent a fair bit on our clothes, but everything else was done on a really small budget, and in total (including outfits) we think we spent about £5k - £6k. We also had our wedding list as a request for contributions to our honeymoon as we had agreed early on that this is where we should really splash out.
I made all sorts of items: all the bunting (loads of ebay fabrics), painted jam jars for candle holders, repurposed wine bottles as vases. Adding the ivy to my headdress, the bouquet and flowers for the register office were done by my mum and me on the morning of the wedding.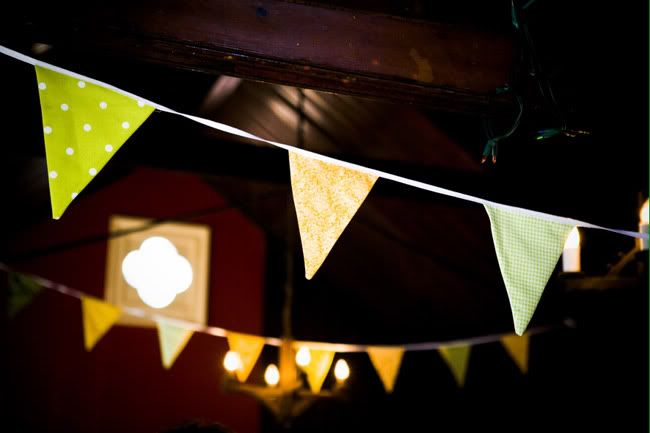 I also went hunting in local woods for a lot of twigs and put together a "wish tree" on which everyone left lovely messages for us (and some jokes and daft messages too of course!) I intend to pick some of these to make into a collage at some point.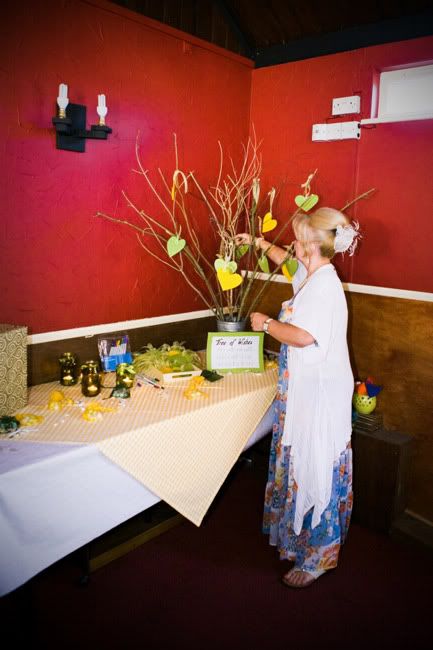 Ebay was my best friend during the planning: so many things, including bridesmaids outfits, my jacket, decorations, fabric, yards and yards of ribbon etc came from there and saved us a fortune.
We provided some amusement in the form of hula hoops (my hobby) and juggling (my husbands hobby), lots of bubbles for blowing, we also had sky lanterns to let off in the evening which, given it was a breezy night was more entertaining than we thought as they headed dangerously towards local houses! All floated safely away in the end luckily!
I was lucky enough to have a
good friend
, who knows us well take all these wonderful photos, which give us such a great record of an amazing day, which really was both our dream come true!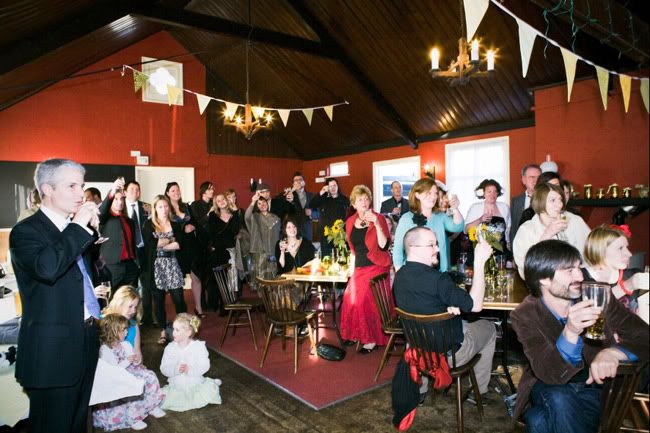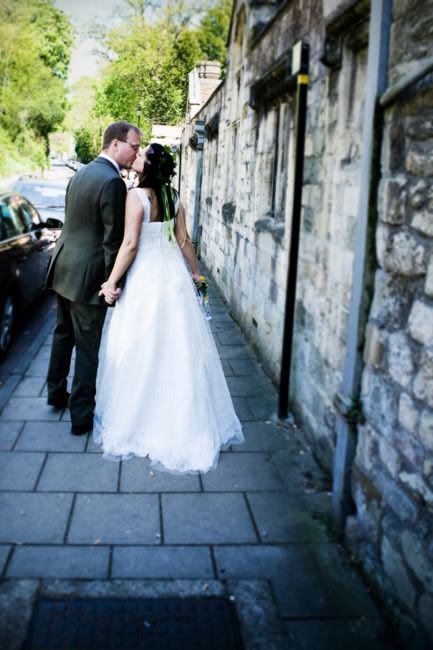 FULL PHOTO ALBUM HERE